24 Jun 2009
Short film | Dir. Krishnendu Majumdar | Wr. Steve Gomez
Role: The salesman.
ATBN page

-

Gallery - Facebook -
BBC site
- IMDb - Watch
"Karen is resigned to a life of surburban ennui, the dreams of her youth a distant memory. On an autumn afternoon as she struggles to get her baby to sleep she is disturbed by a door-to-door salesman. Desperate for adult companionship she engages with the enigmatic salesman. He claims he can sell her something that will radically change her life, and offers Karen an opportunity to fulfil long forgotten dreams and ambitions. But is Karen prepared to pay the price?" [BBC]
Alex: "Another stunty short film. The script won the KaosFilms competition. Very bare-bones production. I think it would have worked better if the threat stayed completely on the psychological level, they've not exactly made a breakthrough in horror films here."
Conclusion:
Middling short; readily available to watch.
Production stills
at KaosFilms.
G.I. JOE: THE RISE OF COBRA
7 Aug 2009
Film | Dir. Stephen Sommers | Wr. Stuart Beattie, David Elliot, Paul Lovett, Michael B. Gordon & Stephen Sommers
Role: Destro.
ATBN page
- Trails:
Teaser
,
Domestic
-
Gallery
-
IMDb
- Get:
Region 1
,
Region 2
"From the Egyptian desert to deep below the polar ice caps, the elite G.I. JOE team uses the latest in next-generation spy and military equipment to fight the corrupt arms dealer Destro and the growing threat of the mysterious Cobra organization to prevent them from plunging the world into chaos." [
Traileraddict
]
Chiclit: "Honestly, this movie is entertaining. It keeps moving, you can follow the plot, figure out who the characters are – and lots of things blow up. I am not a real fan of the action genre, never have played with a G.I. Joe Action Figure, read a comic or watched a cartoon, but I found the movie provided decent entertainment. I have seen worse, that's for sure."
Read full review
.
Alex:
"
I'm throwing my arms around Paris because only stone and steel accept my love.
"
Read full review.
Conclusion:
Fun summer blockbuster.
DVD Notes:
Info and review.
Watch: CE's discarded soundbite
AMELIA
23 Oct 2009
Film | Dir. Mira Nair | Wr. Ronald Bass & Anna Hamilton Phelan; Susan Butler (book "East to the Dawn"), Mary Lovell (book "The Sound of Wings")
Role: Fred Noonan (navigator).
ATBN page

-

Traileraddict - Gallery - Site
-
Facebook
-
IMDb
- Get
:
Region 1
,
Region 2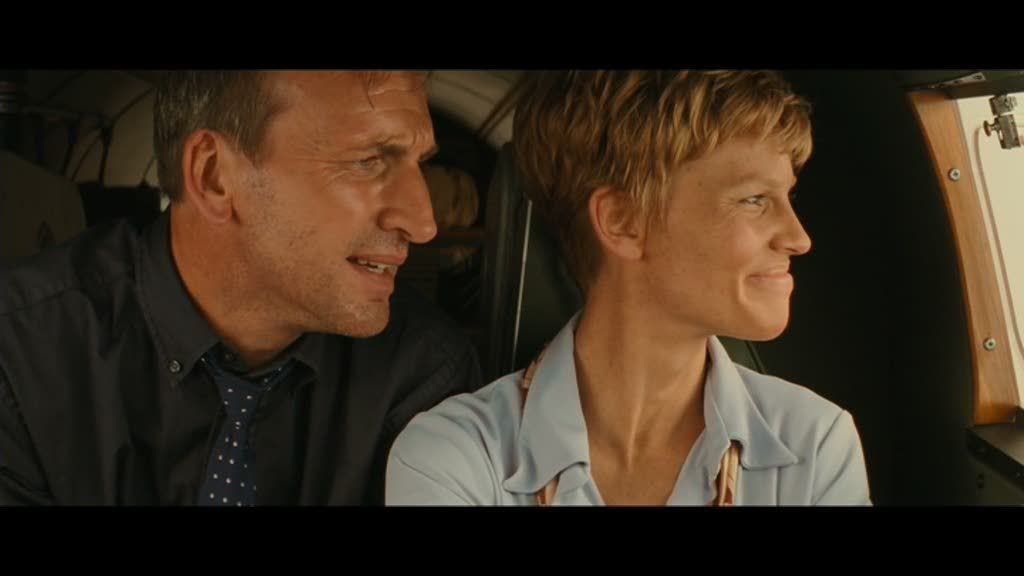 "After becoming the first woman to fly across the Atlantic, Amelia was thrust into a new role as America's sweetheart – the legendary "goddess of light," known for her bold, larger-than-life charisma. Yet, even with her global fame solidified, her belief in flirting with danger and standing up as her own, outspoken woman never changed. She was an inspiration to people everywhere, from First Lady Eleanor Roosevelt to the men closest to her heart: her husband, promoter and publishing magnate George P. Putnam, and her long time friend and lover, pilot Gene Vidal. In the summer of 1937, Amelia set off on her most daunting mission yet: a solo flight around the world that she and George both anxiously foresaw as destined, whatever the outcome, to become one of the most talked-about journeys in history." [ComingSoon]
Chiclit: "I am grateful that Christopher Eccleston portrayed Fred Noonan in 'Amelia'. I am grateful for two reasons, one because he added much needed heart and grit to the movie, and two because it prompted me to rediscover the legend that is Amelia Earhart prior to seeing the film."
Read full review
.
Alex: "I could say that 'Amelia' is actually two films, fighting each other. There's the genuinely fascinating and cheeky story about a woman who dared to dare (the good). And there's a trite and stifling 50's melodrama (the evil). Unfortunately, it's not even the case of 'where two fight, the third one wins'."
Read full review
.
Conclusion:
The story of Amelia Earhart is fascinating. The film is not.
DVD Notes:
Information here.

Watch: Deleted scene
PART 18