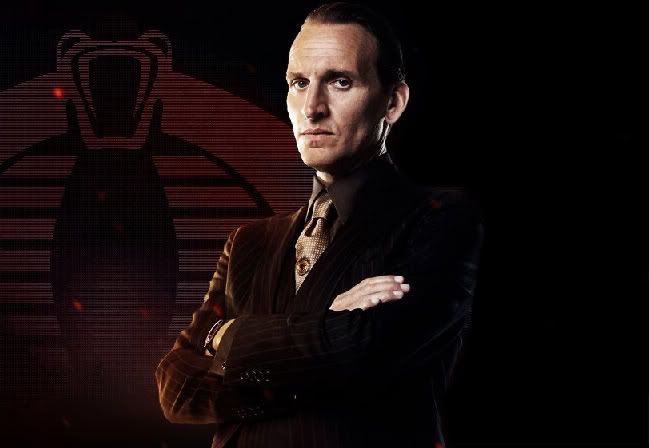 7 Aug 2009
Film

Dir
. Stephen Sommers

Wr
. Stuart Beattie, David Elliot, Paul Lovett, Michael B. Gordon & Stephen Sommers

Role
: Destro.
Videos:
2011

The sequel cast, mostly new, is being assembled.


Aug 3

The Wrap:

Sequel

is slowly moving towards pre-production again, with Stephen Sommers returning to direct. -- While information that all the actors are contracted to participate reappears, screenwriters have expressed their intention earlier this year to cut down the ensemble, so it's likely not everyone will actually be called back (Channing Tatum semi-confirmed, Lee Byung Hun and Joseph Gordon-Levitt rumoured).


Feb 3

"Filming for the

sequel

is scheduled to begin in August with a pending 2012 release." allkpop.com -- Has been postponed.


Jan 7 2010

Rhett Reese and Paul Wernick are writing the

sequel

(iesb.net, collider.com). The latter repeats that all actors were signed for sequels. -- Changes are being made.


Dec 12

The film has made it into the Visual Effects first shortlist for the

Academy Awards

(indiewire.com).

Aug 11

Regarding the possible

sequel

, according to aceshowbiz.com, "All of the 'G.I. Joe' lead actors are contractually obligated to return for another installment. [...] However, director Stephen Sommers is not [locked]."
Slightly better than predicted below, the film

grossed

$56.2

$54.7

million this opening weekend (BoxOfficeMojo).

Aug 5

Predictions

at Coming Soon.



Aug 6

Di Bonaventura interview at

ign.com

.
'G.I. Joe' won't be screened for critics after all (studiobriefing.net).

Aug 3

Los Angeles Times

article about the atypical 'G.I. Joe'

marketing

.

Destro mask

concept art at Stephen Sommers' site.

The

official site

has been

updated

with, among other features, character pages, cast info and production notes.

"Like all of our characters, McCullen has many sides to him," di Bonaventura explains. "He's a legitimate arms dealer, if you could say that, who is in the arms procurement and creation business with NATO's backing. He's a man who can carry on that kind of high finance, Heavy Duty technical world and, at the same time, behind him is this completely illicit organization."

"There's a great deal of dishonesty behind him, but I suppose that's a given in this Byzantine world of crosses, double-crosses, vengeance, money, lust for power and greed," says British actor Christopher Eccleston, who portrays the complex character. "He seems to be working, like all 'bad' characters, in the end, for himself, in this case, with a desire to control the world."

Di Bonaventura, who first came upon Eccleston in Danny Boyle's 1995 film 'Shallow Grave' (and more recently seen as Britain's Dr. Who), notes, "He's such a dynamic actor and brings such gravitas to the movie. It's fantastic, because he sort of anchors the bad guy side and keeps it a little more on the ground, as The Baroness, The Doctor and Storm Shadow can be very theatrical."

Director

Stephen Sommers

behind the scenes video.
Pre-release

opinions & spoilers

:


Harry Knowles

himself has weighed in at

AICN

here.

AICN

also offers two

readers'

reviews, more or less positive.

LatinoReview

has one positive here.

Collider

reviews the film there.

io9

reporter read the novelization and chimes in with critique here.

Jul 14

2 new TV spots, new

Destro scene

.
First look at Destro's mask? Actually it's third (AF and comic came way before) or even fourth (if you count that screencap), and still just a drawing.

Behold the new international

poster

(click for bigger version). Pictured: Cobra or M.A.R.S.: Storm Shadow, The Baroness, Neo Viper, The Doctor. The G.I. Joe team: Ripcord, Scarlett, Duke, Snake Eyes.

New version

added.

McCullen. L: Ordering the warheads. R: Promising revenge.




Apr 28

New

trailer

will be attached to 'Star Trek'. Trailer Addict: "It will hit the Internet first on Friday May 1st. The trailer will be released by MySpace at 4:30 PM."

Watch the trails

here on the blog.

Apr 24

Channing Tatum

is out promoting his new movie 'Fighting' but he has some nice things to say about his next movie 'G.I. Joe' and a co-star in this month's American magazine Vanity Fair:

Christopher Eccleston…

Eccleston! Eccleston! Eccleston's done something—he did something with the character that I didn't expect. I don't even know if I want to give it away. He kind of took his own liberty with it and kind of saw something in there that I think is brilliant, and I hope people pick up on it. I won't say what it is 'cause I don't want to give it away.

Prequel comic book

#2: '

DESTRO

'


The summer's big blockbuster is not the beginning! Learn the legacy of Clan Destro in a bloody history lesson you'll never forget. Then follow the latest heir to the Destro manor as he travels to Paris for an illegal arms deal with some bad guys who think they can re-negotiate terms — with bullets! They have no idea who they're haggling with.


Released

in April - check your local comics store. Available w/ photo (as above) or drawn (on the left) cover art.



Some extracts

: Destro arriving in Paris. Weapon demonstration. Dinner's cancelled.

Mar 19

Preview

of unfinished 5 min material in Australia - opinionated go-through here on

ign.com

.
First variant of

Destro AF

(1). Also: San Diego Comic Con Special AF (double pack with James McCullen IX; 2, 3).

Jan 8

Variety is confirming that Paramount Studios will be running a

trailer

advertisement for 'G.I. Joe' during the American Super Bowl on February 1, 2009.




On the left: McCullen - Launching the attack.

On the right: Scene from the trails, not in the film - 'What did you say your unit was called?'